We will definitely be using you for our own and our other two properties for all future needs. I only wished we knew about you when we had the solar panels and biomass installed as I am confident you would have provided a more cohesive solution to our energy needs. Thank you so much again.
Beverley Loweth
Drefach Felindre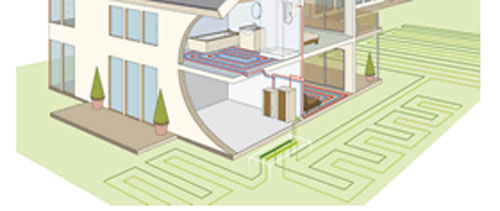 Get 75% of your energy from the ground
See how ground source heat pumps use the heat that's held within the ground to provide heat to your home. 
Ground source heat pumps provide a plentiful supply of environmentally friendly and cheap energy - making them perfect for heating, domestic hot water and swimming pools.
"We appreciate the professional way in which your staff carried out the work and for their politeness and the way they arranged things to suit us. We look forward to using the new system next winter and hope to find a big difference in our comfort!"
John R
Our fully trained engineers all speak both Welsh and English.
Call 01239 613 423 now for a free quotation.