Solar PV (which stands for Photo Voltaic) utilises free energy from the sun to generate electricity. It relies on daylight (rather than radiation) to generate power through the use of photovoltaic cells within roof-mounted panels or modules.
The panels are simple to install, and can fix to a roof in an on-roof, in roof and flat roof arrangement, in either landscape or portrait.  An inverter (usually situated in the loft) converts the DC current produced into usable AC current that can be used as power.
A 1.80kW Solar PV System (10 modules) should produce around 1,693kWh of electricity per annum (this figure may vary, depending on location). To put this into perspective, the average household usage is 9 - 10 kWh per day.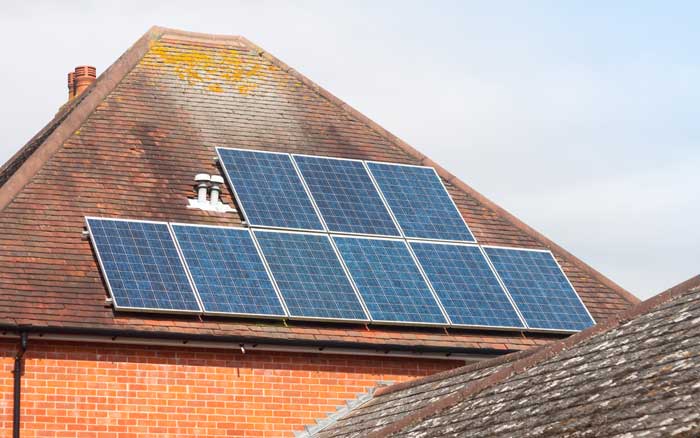 Get paid to use electricity
Your Solar PV system is connected to the mains electricity grid and, because you can't store electricity your panels generate, any electricity that you don't use flows back into the grid for use by others.
As a producer of electricity, provided your system is installed by an MCS registered contractor, you'll received a certificate which then mailed on.
"We would like to let you know how very pleased we are with the solar PV installation at our home provided by Heatshine.
The installation of the panels was carried out very professionally, despite cold and strong winds and unpleasant working conditions. The two installers remained cheerful throughout and left everything neat and tidy. Two days later the electricians performed in a similar manner, although they didn't have to endure the cold and left the entire system working. It was a pleasant change that everyone arrived at the time agreed and worked conscientiously throughout.
At all stages we were well informed of what was happening, and this was continued in the follow up phone calls and visit to complete the paperwork. Since the installation, we have generated over 900 units in 6 weeks as well as using "free" electricity during the day for our own consumption. At this rate we are on target to cover our investment within 8 years, as well as the benefit of the reduction in our annual electricity bill.
In all we are totally satisfied with Heatshine in all respects and would happily recommend the company and solar PV to anyone considering alternative energy"
Ros & Laurence Hammerton, Pembrokeshire
Location, Location, Location
Solar PV systems rely on sunlight not heat so produce sufficient power even on a cloudy day. The optimal weather can actually be during colder seasons, when it can be very cold and very sunny.
The location of PV modules is vitally important however. They must receive the maximum amount of daylight possible, so it is not advisable to install them in situations where surrounding buildings or trees may cast shadows.
The best location for a PV solar module is on a south-facing roof or side of a building and an incline of around 30°.
For more information on solar energy - check out our FAQs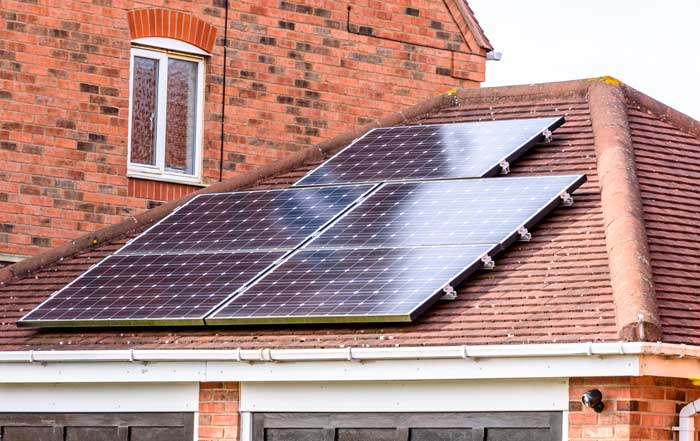 Speak to one of our expert team to find out more. Call 01239 613 423 now for a free consultation.